My Honest Market Samurai Review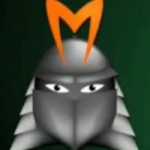 My Market Samurai Review will show you how you can save a lot of research time with just one program. Choosing keywords is one of the most important aspects of internet marketing! Yes, we all want to find keywords with low competition but, there is more to keyword research than that. You may find a really great keyword but, who are you competing against? Do a Google search for your keyword. What sites are in the top ten of the search results? Are these sites old or new? Do these sites have a PR ranking? How many backlinks have these sites acquired? I'm sure you could spend time researching the top ten sites, one by one, taking up much of your precious time but what's your alternative?
The Market Samurai program tackles this dilemma with seven modules:
Keyword Research Module – Helps you find additional keywords that are related to your main keyword.
SEO Competition – Find out the top ten sites for your keyword and see who you will be competing against. The results are color coded so you can see which sites have high (red), medium (yellow) or low (green) competition. In addition, the results include the age of the competing domains, amount of backlinks, the PR status and so much more.
Domains – Will tell you what domains are available for your keyword.
Monetization – Enables you to search for affiliate programs related to your keyword.
Find Content – Will check article directories and blogs to help you get ideas for content on your site.
Promotion – Shows sites that are related to your keyword so you can visit the sites and establish backlinks.
Rank Tracker – Once your site is published to the web, you can keep track of how your site progresses in rankings. Enter the keyword you are trying to rank and your domain, Market Samurai will do the rest. Your progress is color coded so you can tell if your ranking had gone up (green), down (red) or stayed the same (black).
Market Samurai is clearly the one of the best investments I ever made. Go ahead and download your free trial of Market Samurai by clicking the above banner. You will be able to use the product for 12 days for FREE! Plus, if you download the trial you will receive a 35% discount off the retail price if you decide to purchase. If you decide not to purchase, what will you lose? Absolutely nothing!
Just a few more things to know before you head over to download Market Samurai.
Some people learn better from watching videos and others prefer reading material.  You get the best of both worlds with access to over 30 videos explaining every step of the program for the ultimate benefit.  If you prefer reading material, you also have access to transcripts from every video.
Market Samurai is always updating their software for maximum benefit, at no additional cost.
Finally, you cannot become an affiliate for Market Samurai unless you own the program.  So no fake reviews because, all of us that promote Market Samurai have used the product.  This is why I am able to give you this honest Market Samurai review.
JVZoo Product Feed